USA TODAY bestselling author Roxanne Snopek writes contemporary romance with true-to-life characters in places you'd like to live in. And usually dogs, too. The occasional reindeer, maybe. For more about Roxanne, go here. For more about her books, go here.
Two series openers:
THREE RIVER RANCH, the first in my Three River Ranch novel series is also available in audio-format.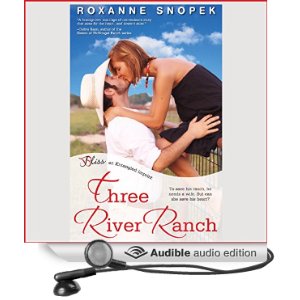 And right now for a limited time only, FINDING HOME, the first of my This Old House novella series… is FREE!
" … fans of Mallery, Higgins, and Gibson, will be pleased with Snopek's Finding Home…" – NetGalley

"… will be looking out for more books from Roxanne Snopek… will recommend this author to others." – Amazon reviewer
"…sparkles with rich emotion and warm characters." – Jane Porter, bestselling author of THE GOOD DAUGHTER

"… another great book by Roxanne Snopek…" –HarlequinJunkies
"… LOVED the Three River Ranch series…" –Read Your Writes Book Reviews

"I hope to see this author add more books to this wonderful series…" –The Romance Reviews

"… thoroughly enjoyable… strong, warm characters who come to life on the page." – RaeAnne Thayne,  USA TODAY Bestselling Author
---