USA Today Bestselling Author Roxanne Snopek takes you where romance meets real life.
Roxanne writes love stories with true-to-life characters becoming their best selves while overcoming real world issues in places you'd like to live in. And usually dogs, too. And sometimes chocolate, too.
For more about Roxanne, go here. Read more about her books here.
Read the contemporary western series that launched Roxanne onto the bestseller lists!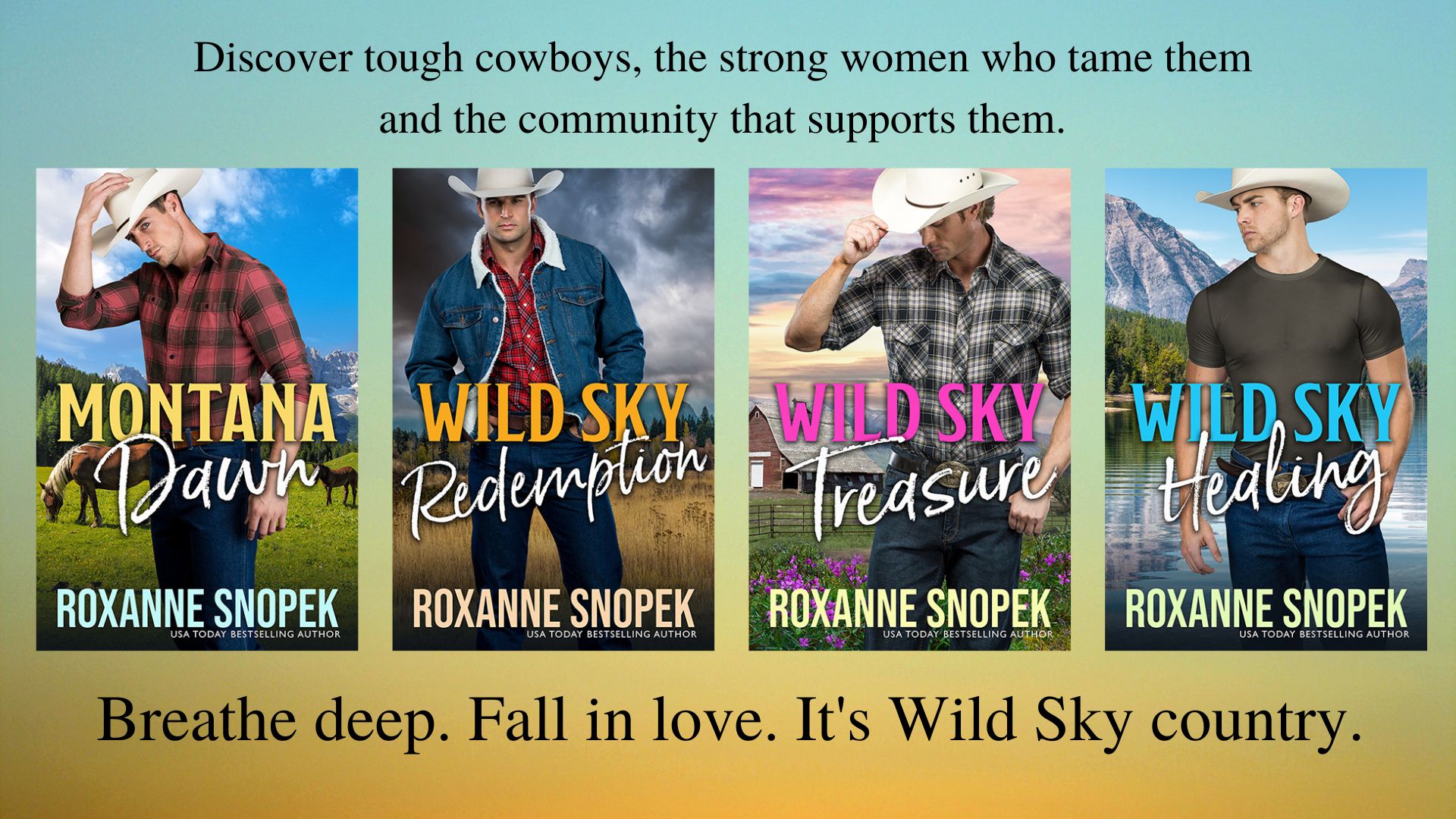 ---
Fall in Love with Valentine!
No good deed goes unpunished.
When an unwanted Valentine's Day present is dumped at the shelter, volunteer Lily decides to foster the poor dog herself. A little attention is all he needs to blossom into a loving pet, ready for his forever home. Plus, helping an unloved animal will distract her from her own love life.
Win, win. Right?
Wrong. Valentine needs more than a makeover if he's going to be adopted. He destroys her home, hates to be groomed and when he behaves better for a perfect stranger than he does her, Lily swallows her pride and begs that perfect stranger for help
After losing his canine partner in a horrific moment that upended his future, sexy and stoic Shane turns to books, walks in the park and remodeling his grandmother's home. No more intense K9 officer career, no more dogs, no more risks. But it's hard to ignore the misunderstood mutt at the park and his well-intentioned, but clueless, handler. Shane reluctantly agrees to give her a few tips and tricks, but that's all.
He won't care. He won't get invested.
And once Valentine finds his new home, life can go back to normal. But there's a new normal in town.
Valentine's Day will never be the same.
---
Reviewers love A Dog Called Valentine!
"A touching story about a broken hero and the strong heroine and… clumsy dog that help him heal." -Maria S, GoodReads
"I loved this delightful story…" –Elaine B, NetGalley
"… you will be laughing out loud throughout the book." –Shari B, Amazon
"This book was sheer fun…" –Debbie C, NetGalley
"… a sweet, heartwarming, and fun story…" –BookSnuggle
"Lily and Shane are adorable together. Add Valentine… and you've got a lot of chaos… but still completely adorable." –Kristen L, GoodReads
"… such a heartwarming and positive story… a great read." – Gwen R, NetGalley
"I fell in love with the characters and found their story both funny and poignant." –Linda Q, GoodReads


---
Available on Amazon: A Dog Called Valentine
---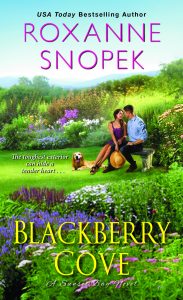 Amid the wildly beautiful beaches of Sunset Bay, Oregon, lies Sanctuary Ranch, a refuge for strays, both human and animal.
A place where love and healing go hand-in-hand . . .
Jonathan's journalism career is in tatters.
So he heads to Sanctuary Ranch, determined to settle some of his personal affairs by putting his aging father in a seniors' home. But his father stubbornly refuses to leave his secluded retreat—and has even rallied Sanctuary Ranch's beautiful gardener to his cause. Sexy, mysterious Abby Warren piques the rugged reporter's investigative instincts—and his interest—luring Jonathan to stay a little longer . . .
Abby found her own healing at Sanctuary Ranch.
She knows Jonathan's hard-headedness hides a wound that needs mending. Believing a time-out in nature will help father and son see eye-to-eye, she welcomes Jonathan into the only haven she has ever known. But Abby never expects to find herself so drawn to him—or that he will uncover devastating secrets she'd hoped to keep long buried. Will their deepening connection be enough to steer them through the darkness ahead, and toward a bright future for everyone?
---
Reviewers love Blackberry Cove!
"…you'll love this emotional, poignant, touching story." –BookAddict, NetGalley
"…well written, with a heartwarming, moving, and engaging plot." –Anna Maria G, NetGalley
"A feel good novel that stresses family as much as romance…a lovely series… you don't need to read all of them to appreciate any one." –Kathleen G, NetGalley
"… characters you'll find yourself cheering for. A beautiful setting that was so well described I could almost smell the salty air. An excellent book." –Marie J bookseller, NetGalley
---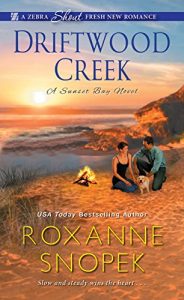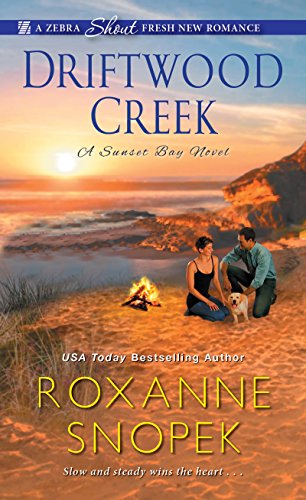 "Snopek's engrossing second Sunset Bay contemporary is an earthy, sensuous, slow-building romance between two scrappy, slow-to-trust misfits who have found a home at the Oregon coast's Sanctuary Ranch…Rich and atmospheric…Complex and intriguing." – Publishers Weekly STARRED REVIEW
Nestled among the forests and coves that dot the Oregon coast, Sanctuary Ranch is a home for strays—both human and animal—and the starting off point for second chances . . .

After aging out of the California foster care system, Jamie found her place in the world at Sanctuary Ranch in Sunset Bay. But other lost souls are not so lucky.
So, Jamie's made it her mission…
…to rescue those wounded souls that cross her path, whether it's an injured pup, or her handsome coworker, Gideon.
Head wrangler Gideon is determined to protect Jamie from her too-tender heart, even if it means keeping some distance between them. But sooner or later, Gideon's best intentions will turn on him because… he's not the only one with secrets.
---
Reviewers love Driftwood Creek!
"Roxanne Snopek… can pen a story like no other. Her words not only flow off the page, they have depth and meaning…" – Sandi R, NetGalley
"… a well-written… overcoming-the-odds love story for two likeable and admirable characters… I look forward to more." -Amanda, Guilty Pleasures Book Reviews
"… horses, dogs and kittens… snarky comments, messy lives, angst, drama, regrets…The best part is that they find love and acceptance in the midst of… turmoil." –Paula W, NetGalley
"Wow. I thought the first book knocked me for a loop, but this one makes that impact pale incomparison… left me with tears streaming down my face. But at the same time,there such a lightness… a sense of humor and hope…" -Kristen L, Goodreads
"Strong characters and a great story line. I so can't wait to read more in this series…" –Kim S, NetGalley
---
The spectacular scenery and craggy beaches draw tourists to the small Oregon town of Sunset Bay. But Sanctuary Ranch offers a different kind of experience: a refuge for people—and animals—desperate for a new beginning . . .
Haylee has made a career out of caring for and training the dogs and horses on her aunt's ranch. Part halfway house, part work camp, it also gives troubled kids and adults the tough love they so desperately need. Haylee should know. She was her aunt's first success story.
But her turbulent past is about to show up on her doorstep .
After thirteen years running a level one emergency room in Portland, Aiden arrives in Sunset Bay a broken man. Anger and anxiety have nearly taken over his life—and could sabotage his new job at the local hospital. Until someone proposes an unconventional solution.
A therapy dog.
Haylee has seen her share of damaged people, but no one like Aiden. As she tries to match him with the perfect dog, he'll help her to see that no one has a perfect life. And that opening yourself up to love is the only way to heal your soul . . .
---
Reviewers love Sunset Bay Sanctuary!
"…everything I look for in a novel…intensely likeable characters… personal and emotional healing, a beautiful setting, some loving soul-searching, and… romance." Anne Marie B, NetGalley, 5 Stars
"…a sweet, touching story of loss and redemption…once I started it, I couldn't put it down. Can't wait to see who's next to find love on Sanctuary Ranch…" –Trish S, NetGalley, 5 Stars
"… masterful, empathetic portrayal…Sunset Bay Sanctuary is everything you want in a cozy small-town romance…"- RT Book Reviews, 4 Stars
---
Available at the Kindle store: Sunset Bay Sanctuary (A Sunset Bay Novel)
In paperback: Sunset Bay Sanctuary (A Sunset Bay Novel)
At Kobo: Sunset Bay Sanctuary
At the Apple iBooks Store: Sunset Bay Sanctuary – Roxanne Snopek
---