THE CHOCOLATE CURE is now available! And wow, are we celebrating!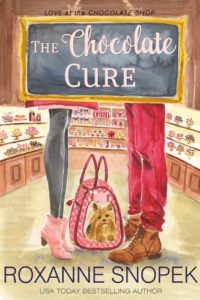 Tomorrow's launch party has tons of awesome prizes… I'm so excited to show you!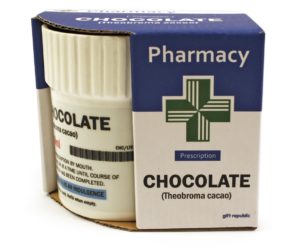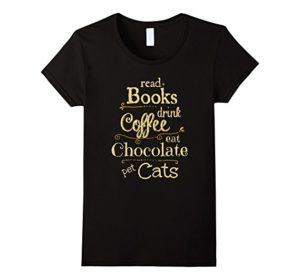 This is a sample of what's up for grabs. You definitely want to join us tomorrow, Thursday January 5, 7-8:30 Eastern (4-5:30 Pacific) Hope to see you there because… this is #WhatLoveTastesLike!!!
There's also a prize package with a Tule Publishing tote bag containing all sorts of goodies. Which one are you hoping to win?
The cat-lover t-shirt?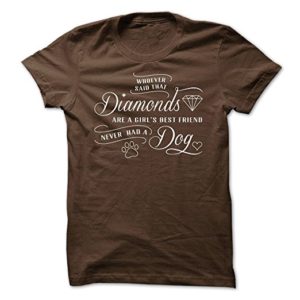 The dog-lover t-shirt?
Or the cool chocolate-pill-vial mug? (That's my favorite!)
My latest book launches this week! This is for anyone who understands what it's like to want to start over, to just… re-do… parts of your life.
No more chocolate! No more meddling! No more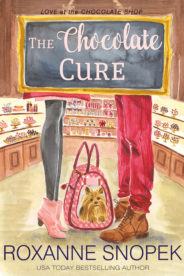 men!
New Year's resolutions are great. Announcing them in a crowded bar, with a chocolate martini in her hand? Not Maddie Cash's finest moment. It's time this new realtor got serious about her life and this time, she means it.
But when hospital volunteering lands her at the bedside of bruised and battered Mick Meyer, who has no knowledge of Maddie's reputation – and no memory of the kiss he begged from her during that long, pain-filled night, her best-laid plans are put in jeopardy. It's not just his sweet tooth that's tempting her.
The hunky bush pilot with the concussion has an old family property to unload. Making this sale could be Maddie's professional salvation. But when Mick turns on the charm, she's in danger of forgetting all her best intentions… on chocolate… on meddling… and especially on men.
Available at:
Early reviewers love The Chocolate Cure:
I loved, loved, LOVED Maddie and Mick…A truly great read!"- LadyWithAQuill Reviews

If I could rate this novel six-stars, I would." –Danielle Urban, Goodreads

… a wonderfully fun read…" -Bette Hansen, Goodreads
THE CHOCOLATE CURE is book #4 in the Love at the Chocolate Shop series, a multi-author series set in and around Marietta, Montana's Copper Mountain Chocolate Shop. Join us for fun, prizes, recipes and more here!

I am proud and relieved to say that I finished my Christmas shopping last week! I know, no land speed record; some folks are done in November. My mother-in-law was done in September one year. We're friends anyway.
So I'm not in a mad panic. But I know some of you probably are. Life gets in the way. For us, this year, the weather has gotten in the way! I'm not scared of snow – hello, I took my drivers test in a snowy November in Saskatchewan – but BC snow truly is different. Plus, we live on a mountain and I drive a little, fair-weather car that gets spinny at the first sign of snow. Good thing I work from home!
Anyway, for those of you still needing to check off some lists, I found some great deals for you. Order online, get them delivered! Sounds perfect to me! For instance: Save up to 30% on Chocolate, Gift Baskets and Party Treats! The one that caught my eye? Lindt chocolates, my favorites for half price! There may be some of these under our tree too. Wait. No. We have dogs. (FYI: Activated charcoal and projectile vomiting is not a fun way to spend Christmas.)

Speaking of chocolate, have you read the latest in our Love at the Chocolate Shop series? Montana Secret Santa (Love at the Chocolate Shop Book 3)
by Debra Salonen, is the perfect way to get in the holiday spirit!


One final suggestion: KeySmart – Compact Key Holder (2-10 Keys, Black)
I *may* have ordered a few of these myself. They *may* arrive in time.
Wherever you're at with your shopping and whatever the weather looks like in your world, don't forget to enjoy the season!
Cheers and best wishes for a wonderful Christmas!
PS: right now, all new subscribers to my newsletter list will get a copy of my USA Today bestselling holiday novella, A Sweet Montana Christmas.