The Secrets of Cherry Lake
Last night, I got together with my co-creators to celebrate the launch of this new contemporary Montana romance series. Authors Joan Kilby, Paula Altenburg, Jeannie Watt and I had so much fun with our readers. Talk about a party. Bad dates, first kisses, questionable personal habits, it seems nothing was off limits.
Since our series is about secrets, we did a bit of sharing. Now, if you've read my blog before, especially some of my earlier stuff about yoga, nakedness, kids, marriage, etc. you'll know that I'm a pretty open book. You'll also know I'm a little… scattered. As evidenced by the thing that slipped my mind entirely last night: I have a whopper of a secret to share.
(Thanks to the invention of time travel, er, virtual reality, you can view our launch party for yourself. You can even, if you act quickly, still enter to win some pretty great prizes.)
SMALL TOWN SECRETS kicks off the series, with a "yesteryear" snapshot of Cherry Lake founder and patriarch Nathan Jackson – who has a big, big secret to carry. Then our series moves on to Nate's grandchildren. The sins of the father, it seems, really are visited upon the children.
… a beautiful, nostalgic way to begin a new series…
In my Cherry Lake novel HER SECRET PROTECTOR, town photographer Carrie Logan has a huge secret: she used to earn a living taking boudoir photos. And even took some pretty saucy shots of herself, too. Not exactly what the school board wants on class photo day, Carrie discovers.
Can you guess my secret? That's right. I had some sassy pictures taken of myself once, too. They weren't the nearly-naked "Goddess photos" that Carrie specialized in, but they definitely displayed… attitude. (And no, I'm not sharing!) It was tremendous fun doing something so outside my comfort zone. That's what Carrie's clients find out, too. Her family, however, isn't quite as thrilled.
In Joan's book, THE SECRET SON, available now, there's an even bigger secret. (Hint: who is that sexy new cherry picker?) Watching the effect of this on her characters is simply wonderful. Early reviewers love it and I know you will too.
Awesome read… great beginning to a new series.
Paula Altenburg's HER SECRET LOVE features Carrie's wild cousin Jessica, back in the town she swore she was done with. I just love Jess…
Jeannie Watt's THE SECRET BRIDE is also chock full of goodness. Horses, kids, a drool-worthy Jackson cowboy. Yummy!
---
I adore all these stories. Can you tell?  Come visit Cherry Lake with us. Share some secrets. We promise, we won't tell.
Next week, Tule Publishing launches a new series, called The Secrets of Cherry Lake. I'm delighted to be part of it, along with authors Joan Kilby, Paula Altenburg and Jeannie Watt. We've had a great time creating this little world and we hope readers will love it, too.
The books will be released one per week, starting August 25 with the prequel novella Small Town Secrets (written by me) and the first book, The Secret Son, by Joan Kilby. To celebrate, we're holding a Facebook party, here. We'd love it if you joined us!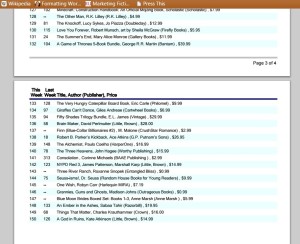 Hello my friends!
I'm delighted to announce that today, I appeared on the USA Today Best-selling Books list with my very first romance novel, THREE RIVER RANCH.
This might not mean much to most people, and no doubt I'll be back to normal…(insert sound of a needle ripping across vinyl)
NEVER! This is a watershed moment in my career, something I've been striving for since I began writing! I seriously can't breathe, I'm so excited, people! I'm going to be kicked off the internet soon for excessive use of caps and exclamation points. BUT I DON'T CARE!!
As some of you know, I've been working super hard this winter, but I had no real thought of hitting a list until this week and even then, I was afraid to hope. All authors dream of being able to include the words Best-Selling Author with their names and the USA Today list is one of the most coveted.
A good book is an author's triumph but a bestselling author is a publisher's triumph.
I don't know where I heard it, but it's true. In today's market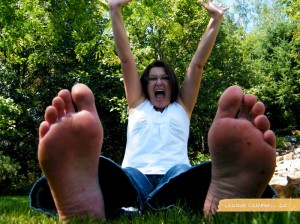 , getting our work seen by potential readers is our single biggest hurdle – after writing the books in the first place, that is. I'm forever grateful to my publishers for the support and enthusiasm they've shown my work.
Entangled Publishing launched the THREE RIVER RANCH series in August of 2012 and it's their muscle that's brought my work in front of enough readers to make this list. Tule Publishing released my THIS OLD HOUSE novella series between September 2014 and April 2015 – which has been a little brutal on all of us – but those stories have also been warmly welcomed by readers, further increasing my reach.
But the bottom line is that you, my readers, have put me onto this list.
So let me say, from the bottom of my heart, thank you, THANK YOU for reading my stories.
Thank you. <sniff>