Next week, Tule Publishing launches a new series, called The Secrets of Cherry Lake. I'm delighted to be part of it, along with authors Joan Kilby, Paula Altenburg and Jeannie Watt. We've had a great time creating this little world and we hope readers will love it, too.
The books will be released one per week, starting August 25 with the prequel novella Small Town Secrets (written by me) and the first book, The Secret Son, by Joan Kilby. To celebrate, we're holding a Facebook party, here. We'd love it if you joined us!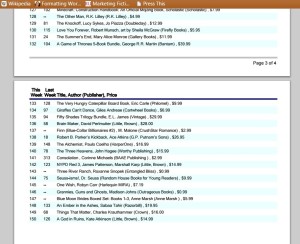 Hello my friends!
I'm delighted to announce that today, I appeared on the USA Today Best-selling Books list with my very first romance novel, THREE RIVER RANCH.
This might not mean much to most people, and no doubt I'll be back to normal…(insert sound of a needle ripping across vinyl)
NEVER! This is a watershed moment in my career, something I've been striving for since I began writing! I seriously can't breathe, I'm so excited, people! I'm going to be kicked off the internet soon for excessive use of caps and exclamation points. BUT I DON'T CARE!!
As some of you know, I've been working super hard this winter, but I had no real thought of hitting a list until this week and even then, I was afraid to hope. All authors dream of being able to include the words Best-Selling Author with their names and the USA Today list is one of the most coveted.
A good book is an author's triumph but a bestselling author is a publisher's triumph.
I don't know where I heard it, but it's true. In today's market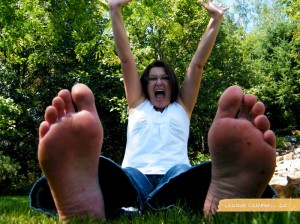 , getting our work seen by potential readers is our single biggest hurdle – after writing the books in the first place, that is. I'm forever grateful to my publishers for the support and enthusiasm they've shown my work.
Entangled Publishing launched the THREE RIVER RANCH series in August of 2012 and it's their muscle that's brought my work in front of enough readers to make this list. Tule Publishing released my THIS OLD HOUSE novella series between September 2014 and April 2015 – which has been a little brutal on all of us – but those stories have also been warmly welcomed by readers, further increasing my reach.
But the bottom line is that you, my readers, have put me onto this list.
So let me say, from the bottom of my heart, thank you, THANK YOU for reading my stories.
Thank you. <sniff>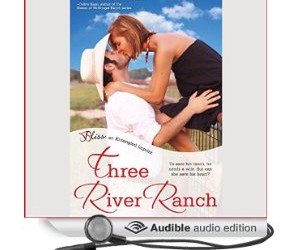 Actually, it's two low prices, one book FREE (our favorite price of all, right?) one book $0.99 (our second favorite price!) and one audio book FREE. How cool is that?
As most of you already know, I've got two separate contemporary romance series completed now. The fourth novel in my THREE RIVER RANCH series came out a year ago and the first one, titled – wait for it – Three River Ranch, is $0.99, for a limited time only. It's the perfect time to meet my collection of hot ranchers and the women who tame them. And their dogs, cats and horses. Oh, and Bliss and Blythe, the elderly, meddlesome, ever-feuding twins who manage to know more than they should about everyone. Read through to find the audio-book link.
Also available at Barnes & Noble, Kobo, iTunes and Google Play.
My second series is called THIS OLD HOUSE, and in each book, someone is renovating a lovely, old, tumble-down heritage house, and discovers much more, including love, in the process. The fourth novella came out in April and the first book, FINDING HOME, has just become free, for a limited time only. It's the perfect time to check out this series at no risk, readers! Hopefully you'll find my make-believe world the perfect place to escape to, when this world is just a little too close.
Also available at Barnes & Noble, Kobo, iTunes and Google Play.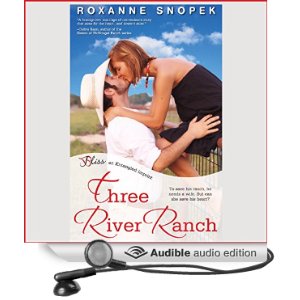 PS: If you're an audio-book fan, like I am, you should know that THREE RIVER RANCH is also available in audio format, with WhisperSync for Voice. It looks to me like the audio book is free, people, so this is a great chance to download it.