So, some of you know that I've been struggling with issues with my shoulder-back area. It's a chronic sitting thing. The disease of our age, I suppose. Who hasn't had trouble of this kind, I ask you? First-world problems.
Nevertheless, imagine a cramp in your calf (is that what they call a charley-horse? I've never known for sure.) but instead of your calf, it's under your shoulder-blade somewhere, deep inside. And it doesn't stop. A knife in the back would be a kindness but where's an enemy when you need one?
After one bad episode in fall that abated – more or less – with prescription meds and time, I got another one about a month ago. What freaked me out this time was that exercise, ie: yoga MADE IT WORSE! Went to my clinic again, with very low expectations, I might add.
But to my surprise, the doctor I got this time not only took me seriously but sent me for a battery of tests to rule out, among other things, cardiac problems. (Post-menopausal woman with a panicky look in her eye and radiating back/chest pain… hm.) Then, he sent me for something called Intra-Muscular Stimulation, aka Dry Needle Therapy.
That knife in the back I was looking for?
Found it.
Gotta go. Limiting the time I spend at my desk is part of my therapy. Come back soon, I'll tell you more then. In the meantime, is there a therapy that's worked for you to counter chronic back pain? Please, share!
To thank all my lovely readers and supporters for helping me launch The Cowboy Next Door, I'm running a Rafflecopter giveaway. Each tweet enters you to win this cool prize package, containing two print books, a cowboy-themed dishcloth, chocolate, soap, pen/paper, and a coveted Tule Publishing tote bag! You know you want it!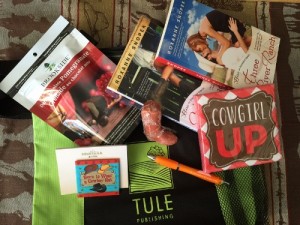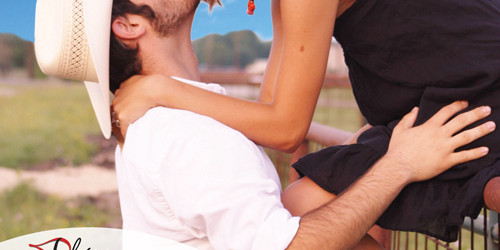 It's Friday the 13th. Are you feeling lucky?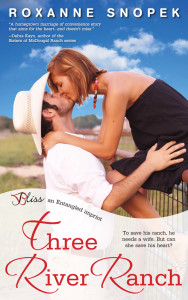 I know I am! My very first romance novel, THREE RIVER RANCH, was selected by Barnes & Noble for their 28 Days of Love promotion, which means that until February 15, it's on sale for $0.99 at all major book e-tailers, including Amazon, iTunes, Google Play and Kobo. And two of my lovely author friends have also got books featured: Robin Bielman's Keeping Mr. Right Now and Samanthe Beck's Light Her Fire are also available at this special price. That should take care of your weekend, right?
Three River Ranch is the foundation of my first romance series and it's long been a reader favorite so I'm beyond delighted to feature it here again! To celebrate, I'm giving away an e-copy of choice to one reader and her friend.
To enter, leave a comment here, telling me which friend you want to win with. Or go to my Facebook Page and post a message, tagging your friend. Talk about win-win!
Winners will be announced on Monday, February 15.
Have a wonderful, romantic weekend!