May I recommend immersing yourself in a snowy romance novella, perhaps while drinking something cold, slushy and icy? My novella Saving the Sheriff, previously released as part of the Stranded With a Hero anthology from Entangled Bliss, will be out under its own cover July 28.
So cool off this summer with a sheriff, an elf, a truckload of reindeer and a black-out blizzard:
The power might be out…but the heat is on.
Every year, free-spirited Frankie Sylva banishes her holiday loneliness with good deeds. This time, she's rescuing a truckload of neglected reindeer—until a blizzard sidetracks her scheme, and now she's stuck…literally.
Local sheriff Red LeClair is shocked to find a very cute, half-frozen woman trespassing on Three River Ranch in a ditched rig, with a suspiciously empty trailer. Is she a horse thief? Is she on the run? Is she out of her mind? He has no choice but to take her back to the ranch and keep an eye on her.
But when the power goes out, Red and Frankie are forced to depend on each other in a way that both have avoided for years. The sheriff's quiet holiday is suddenly festive: a crackling fire, candles, carols, and an irresistible stranger…who might be a felon.
 Thanks for visiting Three River Ranch and enjoy the sunshine!
Here's what readers are saying about Saving the Sheriff:
5 stars: "… the Three River Ranch series is up with my fave Bliss books… with the romance, touching moments, fun and laugh-out-loud humor of all of the Three River Ranch full-length offerings, I loved it." – Nicola_1202 from South Yorkshire, UK

4.5 stars: "You will smile, laugh, and probably cry a little bit." -Kim "Read Your Writes Book Reviews"

"Excellent story… As I've been reading the series, I've come to feel more of a vested interested in the protection of the wildlife around us. I love it when I'm about to learn something while I enjoy a good story. WTG Ms. Snopek." – an Amazon customer from Nebraska

"This happens to be my favorite story of all of them." -Melody May from Montana

"…this story has all the Christmas cheer you could ever want." -BookishLove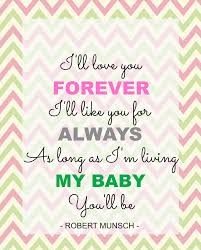 Yesterday, while picking up a few things for our daughter's garden wedding next month, I happened to come across the Robert Munsch book Love You Forever. I stopped in my tracks in the Wal-Mart stationery section, scrambling to hang onto my tub of Miracle-Gro, fresh bottle of Advil, Miracle Revitalist face cream and Hello Kitty pajama pants.
There it was, the book that made me cry when I read it to our babies, staring at me the month before our first baby's wedding. Yup, that's me, bawling in Wal-Mart.
If you have children and a heart in your chest, read this book. You could read it to your dog, too. But bring tissues. (And buy the hard copy. This is not an e-reader kind of book.)
 Or Why I Hate Technology.
So last week, I started having some trouble getting online with my desktop computer. This is my main brain, and the fact that I'm so dependent on something I understand so poorly makes me very uncomfortable. Paranoid, even. Technology bothers me, like a splinter in my mind.
Then the new printer quit.
Then none of the networked laptops could get online.
It was horrible. Like being dropped back into the seventies, onto a big black dial phone that won't stop ringing. I couldn't Tweet or Like or Share. I couldn't even send an email to explain that I Couldn't SEND AN EMAIL. So now that I can again, I thought I'd explain to those of you who follow me (yes, both of you!) why I disappeared temporarily.
I did all the usual things to fix it: restart computer, unplug and replug router, push buttons on modem, bang hands on desk. Nothing worked. So I sent an urgent Hail Mary SOS to Morpheus, our computer technician. After two hours – and this guy is good – he shook his head and said Something Very Bad and Unusual Occurred and you may be Totally Technologically Screwed. Apologies for the jargon.
Yay. Did I mention that our old cordless phones have 3 seconds of charge, making them useful only for screening our vacation winnings, and that I communicate almost entirely by email? (Of course I use Pinkie, my iPhone 4, but she lives a fairly sheltered life. I don't want to stress her out.)
So the next morning, I put Pinkie on speaker and called my internet service provider. After about an hour of clicking and pointing and whatnot, they told me "everything's JUST FINE on our end. It's your router." So I followed the White Rabbit…
…to the router customer service number. I attempted to interpret the polite instructions of our call-center representative. I have to say, she pulled out all the stops. But after another hour of various machinations, including standing in the closet, plugging a five-pound laptop into the too-high router, with a too-short cable, then balancing it on my shoulder, while my daughter typed in commands above her head, all she could tell us is that "it's not us. It must be them."
So I called my provider back. I think they could hear my eyes spinning over the phone because they hastily agreed to send a technician out first thing in the morning.
Long story short, after replacing the modem, the router, a bunch of cords and plugs and whatnot, it was discovered (not by me) that a cable doohickey from 12 years ago had cracked or something.
So everything's just fine.
Well. Something won't stop twitching in my forehead. But at least I'm online again.