Highly confident people believe in their ability to achieve. If you don't believe in yourself, why should anyone else put their faith in you? To walk with swagger and improve your self-confidence, watch out for these fifteen things highly confident people don't do. Now, I've come a long way, baby, but this shines light on several (okay, many)
troublesome areas for me. How about you?
Highly confident people take ownership of their thoughts and actions. They don't blame the traffic for being tardy at work; they were late. They don't excuse their short-comings with excuses like "I don't have the time" or "I'm just not good enough"; they make the time and they keep on improving until they are good enough.
They don't avoid doing the scary thing.
Highly confident people don't let fear dominate their lives. They know that the things they are afraid of doing are often the very same things that they need to do in order to evolve into the person they are meant to be.
They don't live in a bubble of comfort.
Highly confident people avoid the comfort zone, because they know this is a place where dreams die. They actively pursue a feeling of discomfort, because they know stretching themselves is mandatory for their success.
They don't put things off until next week.
Highly confident people know that a good plan executed today is better than a great plan executed someday. They don't wait for the "right time" or the "right circumstances", because they know these reactions are based on a fear of change. They take action here, now, today – because that's where progress happens.
They don't obsess over the opinions of others.
Highly confident people don't get caught up in negative feedback. While they do care about the well-being of others and aim to make a positive impact in the world, they don't get caught up in negative opinions that they can't do anything about. They know that their true friends will accept them as they are, and they don't concern themselves with the rest.
Highly confident people have no tolerance for unnecessary, self-inflicted drama. They don't feel the need to insult friends behind their backs, participate in gossip about fellow co-workers or lash out at folks with different opinions. They are so comfortable in who they are that they feel no need to look down on other people.
They don't let lack of resources stop them.
Highly confident people can make use of whatever resources they have, no matter how big or small. They know that all things are possible with creativity and a refusal to quit. They don't agonize over setbacks, but rather focus on finding a solution.
They don't make comparisons.
Highly confident people know that they are not competing with any other person. They compete with no other individual except the person they were yesterday. They know that every person is living a story so unique that drawing comparisons would be an absurd and simplistic exercise in futility.
They don't find joy in people-pleasing.
Highly confident people have no interest in pleasing every person they meet. They are aware that not all people get along, and that's just how life works. They focus on the quality of their relationships, instead of the quantity of them.
They don't need constant reassurance.
Highly confident people aren't in need of hand-holding. They know that life isn't fair and things won't always go their way. While they can't control every event in their life, they focus on their power to react in a positive way that moves them forward.
They don't avoid life's inconvenient truths.
Highly confident people confront life's issues at the root before the disease can spread any farther. They know that problems left unaddressed have a way of multiplying as the days, weeks and months go by. They would rather have an uncomfortable conversation with their partner today than sweep an inconvenient truth under the rug, putting trust at risk.
They don't quit because of minor set-backs.
Highly confident people get back up every time they fall down. They know that failure is an unavoidable part of the growth process. They are like a detective, searching for clues that reveal why this approach didn't work. After modifying their plan, they try again (but better this time).
They don't require anyone's permission to act.
Highly confident people take action without hesitation. Every day, they remind themselves, "If not me, who?"
They don't limit themselves to a small toolbox.
Highly confident people don't limit themselves to Plan A. They make use of any and all weapons that are at their disposal, relentlessly testing the effectiveness of every approach, until they identify the strategies that offer the most results for the least cost in time and effort.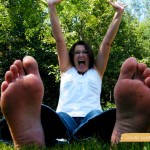 Okay, I'm no Dale Carnegie, but I'm not walking into the Fraser River with rocks in my pockets, either. But here's what I'm going to watch for: I tend to need a lot of reassurance (feel free to give it, anytime now. Really.) and I hate inconvenient truths. They're so darn… inconvenient.
How about you? What are your trouble spots?
Author & article source: Daniel Wallen | Lifehack
And huge thanks to the wise and confident Paula Altenburg for sending this my way!
*In a hurry? Enter your favorite kiss in the comment section below, and go straight to the RAFFLECOPTER)
Best Kisses
Today I'm talking about kisses, specifically movie scenes. There are so many great love stories on the silver screen; here are a few of my favorites. If you're like me, they turn you to mush, every time!
Titanic (of course!)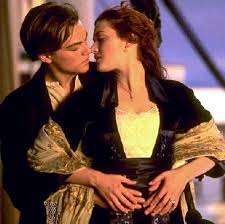 Divergent, the current blockbuster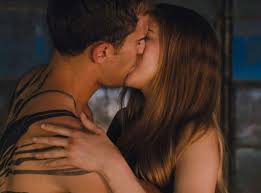 Sleepless in Seattle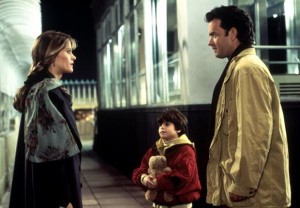 The Notebook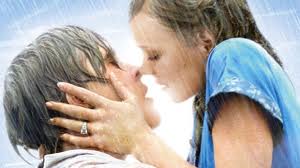 I could go on and on.
In my current release,
RESISTING THE RANCHER
, my hero Jonah gives Celia a first-kiss that shocks her them both completely. It's sweet and tender and spontaneous and confusing.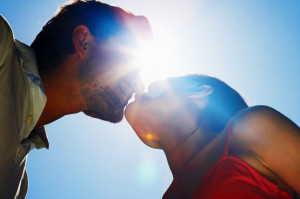 I absolutely loved writing this scene.
And this is the incredibly romantic song that inspired it: (You have to get past the dorky couple for a moment or two. My characters are not this dorky. Trust me, the song is worth it.)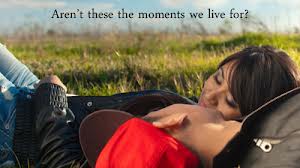 I was fortunate enough to chat with Lindsay, from A Writer's Sketchbook today. You can find the interview here, but because clicking is so hard, so I'll include it here as well.
Interview: Roxanne Snopek
I had the pleasure of interviewing Roxanne Snopek the other day. Her new book, Resisting The Rancher, just came out today! Below you will find both a description of the book and Roxanne's answers to my curious questions.
Country veterinarian Celia Gamble is in trouble. A misunderstanding from her past is rearing its ugly head and the only person she can turn to is Jonah Clarke—her family's lawyer and, as it turns out, her brother Zach's best friend and her childhood crush. She always wanted Jonah to see her as a bona fide woman, but as a woman who's being wrongfully blackmailed for seducing a married man? Not on her life.
A Writer's Sketchbook: What was your inspiration writing Resisting the Rancher?
Roxanne Snopek: When I introduced Celia Granger in His Reluctant Rancher, readers HATED her. But that's only because they didn't know her! So I knew then that she had to have her own story. And Jonah, of course, is… … well, he's Jonah.
AWS: What was your favorite part of writing it?

R: I found the banter between the two of them so much fun! It came out so naturally, I had to type fast to keep up with them!
AWS: Family is certainly an important theme in your books. How important to you is family in real life?
R: Put it this way, if something's wrong in my family, nothing else in my world is right. Nothing else matters.
AWS: In the book, Celia receives a makeover. What is your advice for anyone looking to transform into a woman themselves?
R: Get a proper bra fitting! And for goodness sake, stand up tall. Oh, and like Celia's sister-in-law Desiree tells her, there's nothing like a good haircut to make you feel like a queen!
AWS: Resisting the Rancher is number four in a series of books, but they can all stand alone. When you go to start a new book in this series, does it feel like you're still writing in the same world, or do you feel like they are all separate because of the focus on different characters?
R: You know how one person can go to Vegas and love people-watching, while another person is freaked out by the crowds? Same world, different experiences. I've really grown to feel at home in this world of Lutherton, but the focus shifts to a different couple each time. Every character has their own particular world-within-the-world that shines a different light on everyone and everything around them.
AWS: Do you have any advice for people looking to write series like this themselves?
R: Three things:
1) Advance planning. You can seed cool things into your early books if you know what's coming.
2) Build a time-line. With seasons and everything. Or you could end up with a baby that's born before conception. (A completely hypothetical scenario!)
3) Create a series bible. I've had too many mental breakdowns searching within all my books for little details that I *should have* written down all in one place, right from the start. Note to self: remember to do this next time!!
Thanks for having me here today, Lindsay! It was great chatting with you!
Also, for TODAY ONLY, Three River Ranch, the first book in the series, is on sale for 0.99, just like Resisting the Rancher!