There's nothing like escaping to warmer climes during the deep, dark days of winter. Alas, we took holidays in November, so any escape I manage now will come through the pages of a book. The Escape to New Zealand series by Rosalind James has been entertaining me recently, mostly because the audio versions are narrated by the talented Claire Bocking. Her ability to do a Kiwi accent is amazing!
The are 12 books in the series, at least, and it's available in a few combinations as well, I believe. These two were my favorites. I highly recommend the audio books!
Audie nominee, Best Romance Audiobook, 2015
Everyone needs to be rescued sometimes. 
Everyone but Hannah Montgomery, that is. She just needs a vacation. Three weeks in New Zealand to sort out her life, figure out what she wants, seems just right. Oh, and to relax. She should definitely put that on the agenda. She certainly isn't looking for a sexy fling with a professional rugby player, no matter how attractive he is. Hannah doesn't do casual. But maybe just this once …
As much as he's shared with Hannah, Drew Callahan has kept one very big secret: that he's the captain of the All Blacks, New Zealand's international rugby team, not to mention the best-known rugby player on earth. And learning the truth, now that she's back home again, has made Hannah warier than ever. Drew knows that she's right for him. But how can he convince her to let down her guard enough to explore what they could have together?
Just This Once: Escape to New Zealand Book One
For teacher Jenna McKnight, nothing spells "heartbreak" like finding her husband with somebody else–in her bed. It's clearly time to reinvent herself. A new body, a new city, and a new job later, she's done just that. The beautiful Auckland villa isn't really her home, though. Finn Douglas and his kids aren't really her family, however much she wishes they were. And playing house can be a dangerous game.
Rugby star Finn Douglas is just looking for a temporary nanny and housekeeper. Not a girlfriend, and definitely not a wife. He can't resist Jenna's cooking, it's true. Who knew he'd have so much trouble resisting her? He wants to do what's right for his kids. But waiting is so hard …
Just For Now (Escape to New Zealand Book 3)
And here's the box-set containing the first three books, including Just Good Friends (Escape to New Zealand Book 2)
I never imagined I'd be interested in reading (listening) to stories about rugby players but the New Zealand setting, the Maori culture and the steamy stories surprised me. Now, if I ever visit, I'll be sure to go when the All Blacks are playing!
The second volume contains books 4-6 and looks great, too.
I joined the Goodreads Reading Challenge this year and set myself a goal to read 200 books. Actually, I clicked that number accidentally, then looked at it, shrugged and thought, "Maybe," and left it. It probably won't happen. Or, more likely, I'll read them but forget to record them. But now I want to try.
Anyway, I want to tell you about the winners I've landed on so far this year. The first, by a landslide, is The Humans: A Novel
 by Matt Haig. It's weird and wacky and entirely hilarious. It's also profoundly moving, perceptive and thought-provoking. Read it.


When an extra-terrestrial visitor arrives on Earth, his first impressions of the human species are less than positive. Taking the form of Professor Andrew Martin, a prominent mathematician at Cambridge University, the visitor is eager to complete the gruesome task assigned him and hurry home to his own utopian planet, where everyone is omniscient and immortal.
He is disgusted by the way humans look, what they eat, their capacity for murder and war, and is equally baffled by the concepts of love and family. But as time goes on, he starts to realize there may be more to this strange species than he had thought. Disguised as Martin, he drinks wine, reads poetry, develops an ear for rock music, and a taste for peanut butter. Slowly, unexpectedly, he forges bonds with Martin's family. He begins to see hope and beauty in the humans' imperfection, and begins to question the very mission that brought him there.
Praised by The New York Times as a "novelist of great seriousness and talent," author Matt Haig delivers an unlikely story about human nature and the joy found in the messiness of life on Earth. The Humans is a funny, compulsively readable tale that playfully and movingly explores the ultimate subject—ourselves.
The Orphan's Tale: A Novel
 by Pam Jenoff. A very interesting WWII story, set against the unusual backdrop of the circus world.
A powerful novel of friendship set in a traveling circus during World War II, The Orphan's Tale introduces two extraordinary women and their harrowing stories of sacrifice and survival 
Sixteen-year-old Noa has been cast out in disgrace after becoming pregnant by a Nazi soldier and being forced to give up her baby. She lives above a small rail station, which she cleans in order to earn her keep… When Noa discovers a boxcar containing dozens of Jewish infants bound for a concentration camp, she is reminded of the child that was taken from her. And in a moment that will change the course of her life, she snatches one of the babies and flees into the snowy night.
Noa finds refuge with a German circus, but she must learn the flying trapeze act so she can blend in undetected, spurning the resentment of the lead aerialist, Astrid. At first rivals, Noa and Astrid soon forge a powerful bond. But as the facade that protects them proves increasingly tenuous, Noa and Astrid must decide whether their friendship is enough to save one another—or if the secrets that burn between them will destroy everything.
Waiting On You (The Blue Heron Series)
 by Kristan Higgins. This a comfort re-read for me. The whole series just makes me happy, which I often need this time of year. So, thank you, Ms. Higgins!
Is your first love worth a second chance…? 
Colleen O'Rourke is in love with love…just not when it comes to herself. Most nights, she can be found behind the bar at the Manningsport, New York, tavern she owns with her twin brother, doling out romantic advice to the lovelorn, mixing martinis and staying more or less happily single. See, ten years ago, Lucas Campbell broke her heart…an experience Colleen doesn't want to have again, thanks. Since then, she's been happy with a fling here and there, some elite-level flirting and playing matchmaker to her friends.
But a family emergency has brought Lucas back to town, handsome as ever and still the only man who's ever been able to crack her defenses. Seems like maybe they've got some unfinished business waiting for them—but to find out, Colleen has to let her guard down, or risk losing a second chance with the only man she's ever loved.
I'm adding this one too, even though I finished it last year. It's on sale right now and a tremendous read. Erotic Stories for Punjabi Widows: A Novel
 by Balli Kaur Jaswal is a "lively, sexy, and thought-provoking East-meets-West story about community, friendship, and women's lives at all ages."
Every woman has a secret life . . .
Nikki lives in cosmopolitan West London, where she tends bar at the local pub. The daughter of Indian immigrants, she's spent most of her twenty-odd years distancing herself from the traditional Sikh community of her childhood, preferring a more independent (that is, Western) life. When her father's death leaves the family financially strapped, Nikki, a law school dropout, impulsively takes a job teaching a "creative writing" course at the community center in the beating heart of London's close-knit Punjabi community.
Because of a miscommunication, the proper Sikh widows who show up are expecting to learn basic English literacy, not the art of short-story writing. When one of the widows finds a book of sexy stories in English and shares it with the class, Nikki realizes that beneath their white dupattas, her students have a wealth of fantasies and memories. Eager to liberate these modest women, she teaches them how to express their untold stories, unleashing creativity of the most unexpected—and exciting—kind.
As more women are drawn to the class, Nikki warns her students to keep their work secret from the Brotherhood, a group of highly conservative young men who have appointed themselves the community's "moral police." But when the widows' gossip offers shocking insights into the death of a young wife—a modern woman like Nikki—and some of the class erotica is shared among friends, it sparks a scandal that threatens them all.
What about you? Read anything great lately?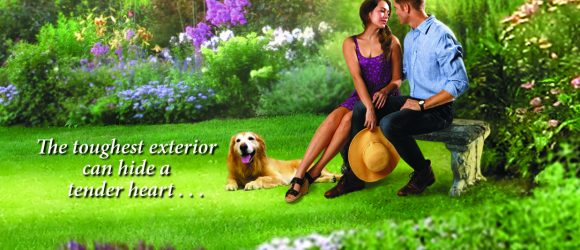 At the gate to the old man's property, Abby cut the engine and stepped out of the truck. Tentative late-morning sunlight splintered between the naked trees crowding the narrow, winding road between Sanctuary Ranch and Roman's place, not yet strong enough to commit to spring. Heavy evergreens swallowed what was left and the drifting Oregon fog made the dying ticks of the old motor sound like pennies dropped on a wool blanket.
The Byers' low sprawling ranch house was hidden from the road, deliberately secluded. But the solitude was an illusion. Creatures small and large, land-bound or with wings, skittered, skulked, and stalked in those misty-green depths. They triggered a heightened awareness dosed with awe and respect, but not fear. Abby absolutely believed that those wild things were more afraid of her than she was of them.
Humans were different. Predator and prey looked alike until experience, and hindsight, offered up the subtle distinguishing clues.
Solitude was safe, though as Roman Byers was learning, not great as a long-term plan.
Trust, for joy, Abby reminded herself.
Suspicion, for survival, her primitive brain replied.
She walked around the vehicle, reached into the passenger side, and slid a covered basket across the bench seat, wedging it against her hip. Inside were carrots, turnips, beets, and a few parsnips from the cellar, topped with a bunch of fresh parsley that she managed to keep growing year-round in the cold frame.
She came by as often as she could without raising questions. The man's secret was still hidden, so far. But it kept her up at night, eating at her stomach, and every time she arrived to visit, dread quickened her steps. With high season just around the corner, it would soon be even harder for her to keep tabs on him.
A rise and slope of wooded hillside, a creek that emptied into the ocean, and a couple of miles of gravel road was all that separated the ranch from their nearest neighbor, but Roman had stayed hidden from them for years. Once found, though, he couldn't be unfound. He was a stray and Sanctuary Ranch collected strays like honeybees gathered pollen.
Lucky for Roman. Until Jamie, Abby's friend and coworker, had happened upon him, he'd been on track to be one of those headlines: HUMAN SKELETON FOUND ON ISOLATED PROPERTY. FOUL PLAY NOT SUSPECTED.  Abby bent low to get herself and her package through the rusted metal rungs of the gate, wondering why he still insisted on keeping it up. A sign reading BEWARE OF DOGS listed sideways on a single nail in the wooden side post.
Beware of dogs. Ha!
"Roman, it's me," she called as she rounded the bend leading to his house. "Don't shoot."
It was a running joke with everyone at the ranch, now. When Jamie had first knocked on his door, she'd been greeted with a shotgun. Turned out the gun wasn't the weapon to worry about. Nature had given Roman Byers a tongue as sharp as his mind, a defective brain-mouth filter, and a stubborn streak a mile wide.
Pain had honed those weapons to a wicked edge and loneliness taught him to wield them. Abby recognized what lay behind the attitude. Pity infuriated him. Verbal jousting was the way in.
"Chaos," she called, looking for the man's dog, "I've got a treat for you."
Usually, that was the signal for Roman's beautiful, brilliant and diabolical young Labrador to come pelting toward her.
Nothing. No dog in sight.
She continued up the path, hefting the basket on her hip. The old man preferred to be left alone, but occasionally, when the training sessions he and Chaos took at the ranch went long, Roman joined the rest of the staff in the main house for supper. Daphne loved feeding guests, and always made plenty, just in case.
Over the past winter, however, he'd been forced to ask for help. He'd chosen Abby, and sworn her to secrecy. She drove him to his appointments, physiotherapists, doctors, specialists. More specialists. Usually, if he wasn't hurting too much, they stopped for coffee. Sometimes, they had lunch.
"Roman?" Abby checked the yard, with its mature fruit trees and great mounds of perennials greening up from the black soil. She could see now that he'd neglected them the previous season. As soon as the bulb garden was done, she'd come help him out.
How that must have pained him.
"Hey, old man." You better not have died on me.
All those times she'd baited him, and he'd just smiled.
She bit her lip, looking past the fence to the woods. Roman refused to give up his birdwatching walks but Chaos was trained to stick close, help him up if he fell, and lead him home if he got disoriented. He'd also been taught to bring Roman his mobile phone, his pills, the remote control for the TV, and in case of a true emergency, to cut through the wooded hillside to Sanctuary Ranch for help.
Now, she feared Chaos gave him a dangerous sense of self-reliance.
She climbed the wide plank steps to the back porch, pulled open the screen, and rapped on the door. Immediately, the sound of claws scrabbling on hardwood greeted her.
The dog was inside, whining and howling, throwing himself at the door between them.
She tried the knob. It was unlocked. She pushed inside and nearly tripped over the dog, who bolted past her, stopped at the first bush, lifted his leg, and peed and peed and peed.
She dropped the basket. "Roman?"
Chaos hadn't been out in hours and his doggy door was still locked, which meant something had interrupted Roman's usual morning routine.
"Roman?" Abby glanced around the great room. The man wasn't in his armchair or lying on the couch. She pushed through doors, shoved furniture, looked down the stairs to the cellar. He wasn't in the kitchen or pantry or sunroom.
As she ran toward his bedroom, she heard the sound of water trickling.
Oh no.
He was in the bathroom, on the floor, naked and motionless, while water slopped over the edge of the bathtub onto the floor.
You better not have died on me.
"Roman!" She reached around him to close the faucet, which was trickling ice-cold water, then dropped to the ground. Her knees slid sideways in the puddle. Her brain stuttered at the scene before her.
Blood feathered from a cut over his eye. He was wet and shivering. The puckered, spotted skin on his back was bluish-white and dotted with silver hair, and small circles where bathwater had evaporated.
His thighs were clenched together and quaking, the bones visible beneath the sagging skin. He'd managed to drag a small towel over his genitals, and clutched it with one clawed hand, a desperate grasp at dignity that broke her heart.
"Roman, can you hear me? Wake up, please. Please!"
He opened his eyes and gave a low groan that ended with an expletive.
"Oh, thank God!" Abby exhaled in a huge rush. He was awake, conscious, and breathing.
"Took you…Goddamn…long enough," she heard him say.
She grabbed a hand towel, folded it, and pressed it against the cut.
"Hold this."
He tried, but his hand was shaking too hard.
She tucked another towel under his head. Under the thin gray stubble, his scalp was damp and oily, his skin ashen, his eyes sunken and wreathed with lines.
"Hang on," she said. "I'm going to get a blanket."
With trembling hands, she yanked the comforter off his bed and ran back to the bathroom where she tucked it around him. Preserving body heat was essential but protecting his battered pride was just as important.
"Can you get up?" she asked, winding her arm beneath his shoulder.
He cried out at the movement. "Bloody…hip…" he said through gritted teeth. "I can't move."
"How long have you been lying here?"
"How the hell should I know?" he muttered.
It was nearly noon. He'd likely been lying here for hours.
A cold nose nudged her from behind. Chaos, whining at the state of his master, pacing back and forth, not knowing what to do.
Abby knew the feeling.
She patted the pockets of her hoodie, feeling for her phone. First she called 9-1-1. Then she called the ranch.
Last, she called Roman's son.
Surely, now, Roman would tell him the truth.
Get your copy of Blackberry Cove to read more.