Good Morning, Deer!
We see deer in our neighbourhood often. But it's always a lovely surprise to see them close-up. Mama Deer is actually watching them from our patio, but I don't know this yet.
Oh wait! There she is!
It really sucks taking photos through a window. But if I draw attention to them by a) saying "Look! Deer!" or b) Opening the door for a better look, I'll tip off the dogs, who will promptly lose their teeny-tiny minds. And the deer disappear. Disdainfully, after a few moments of teasing them. "You?!? Want to chase us?! Good luck."  So I quietly take photos through the window with my iPhone.
Mama? Wait up!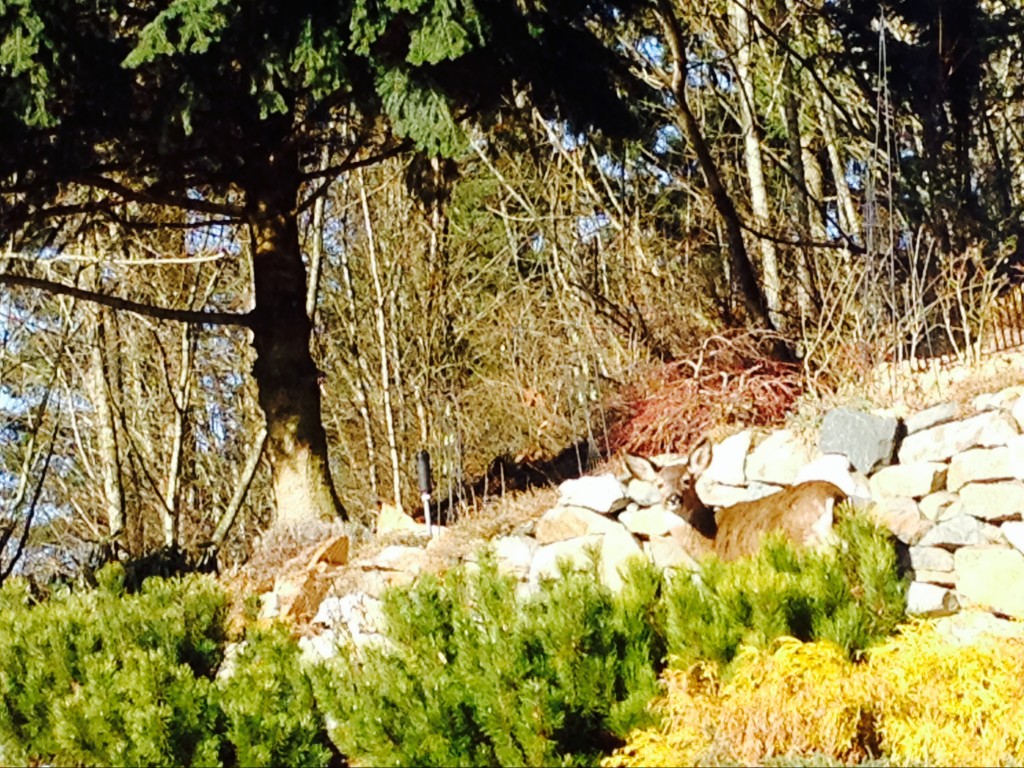 Who's there??
Never mind. I have an itchy bum.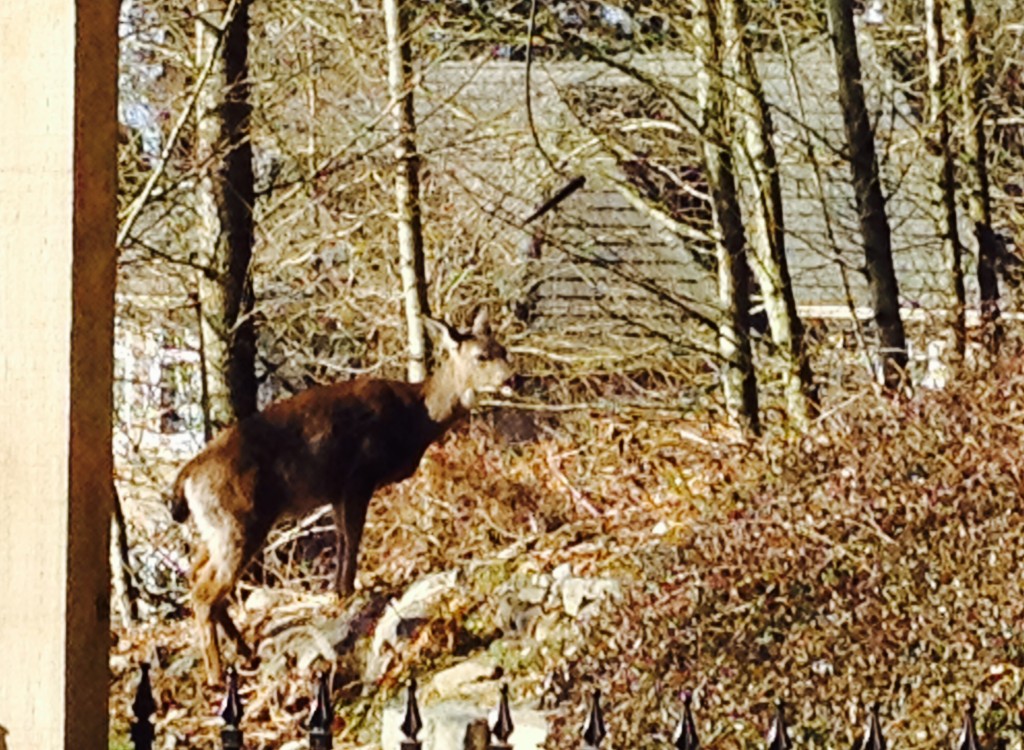 Kids. Let's go. Bye. I'm leaving now. Seriously, I'll go without you. I will.
And enough with the bum already! You have a tapeworm. Deal with it.