Resisting the Rancher Blog Tour
Tomorrow is launch day for RESISTING THE RANCHER, the latest book in my Three River Ranch series. Here's where I'll be for the next two weeks – I'd love it if you joined me! Of course, there are prizes to be won:
#1: $25 Amazon gift card
#2 a print set of the series books so far!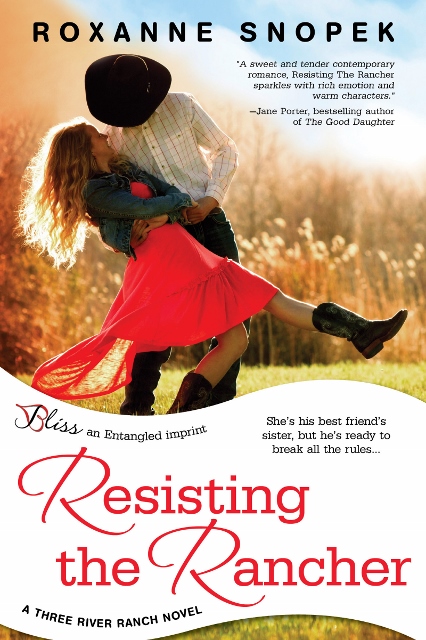 April 14
Guest blogging at What's on the Bookshelf
Book reviewed at My Devotional Thoughts
Book reviewed and Guest blogging at The La La Land of Books
Interviewed at A Writer's Sketchbook
April 15
Guest blogging at What is That Book About
Book reviewed at Read Me
April 16
Book reviewed at What I'm Reading
Interview at Romance for Every World
April 17
Book reviewed at Steamy Guys After Dark
Book reviewed at Sleep Deprived Book Lovers
April 18
Book reviewed at Rage, Sex and Teddy Bears
Book featured at Romantic Reads and Such
April 21
Featured at 3 Partners in Shopping
Reviewed at Ramblings of a Book Lunatic
Guest blogging at Reading Between the Wines
Featured at First Page to the Last
April 22
Book reviewed at Vilma Akins
April 23
Book featured at A Book Addict's Delight
April 24
Featured at RhiReading
Reviewed at Becky on Books…and Quilts
Guest blogging at Kate M. George
April 25
Reviewed and Interviewed at Read Your Writes Book Reviews
Reviewed at Book Reviews by Lexi
Featured at Cheryl's Book Nook
Reviewed at All Things Romance
Reviewed at Bibliotica
Reviewed at Smart and Savvy with Stephanie