Have you ever found yourself in a situation you were completely unprepared for? Have you had to watch your life's work disappear in front of your eyes, taking your hopes and dreams with it? Have you ever seen the disgusting stuff that comes out of old, rusty pipes? Then you have an idea how Melinda and Austin Sweet feel at the start of A SWEET MONTANA CHRISTMAS.
Since I live in a comfortable, modern home, I can safely see the "romance and adventure" of living in a renovation project.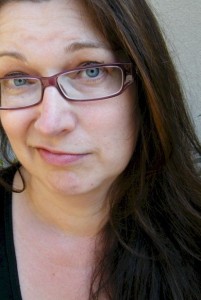 Would I want to do it? Hm. Let's just say, I bring my own pillow with me when I travel. Not quite as adaptable as I once was.
Fortunately, my characters find they have more resilience than they thought. And that perhaps the dreams they once had don't fit them as they once did.
And that a love they feared gone is still there, just waiting for a Christmas miracle!
This book follows
FINDING HOME
as the second of a set of linked stories in a series called THIS OLD HOUSE. Because it's set in Marietta, Montana, it's also part of the Montana Born Christmas series. But don't worry about where it "fits." All these books are worlds unto themselves, plus part of the bigger world that is Marietta, Montana.
I want to go there. This is how I do it.
The Best Things About Sweet Romance
You've caught that bug. The Virus. You know the one. It's been going around, the "common cold" germ that sets up shop inside your body like rats in a condemned building, leaving you to spend your nights hacking up your lungs, trying to breathe through the pin-hole that is your "good" nostril, swigging the four-years-past-due-date cough medicine you found at 2 am, wondering how long it would take for your family to notice your dead body on the bathroom floor.
The virus your doctor tells you with a gentle smile is "just a cold," inciting a deep desire to French-kiss his eyeball and see how he feels about it then.
You know, of course, that there are a gazillion people with "real" illnesses and problems far worse than yours. And after seven-to-ten days, once you've more than a sliver of mucus-free brain to work with, you'll be ready to take on the world again.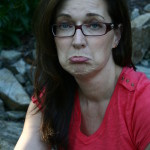 For now, though, you need happy, healing thoughts.
And would it kill someone to bring you a cup of tea, maybe a hug? Care? Just a little?
Whether it's a bad cold or a bad day, a break-up, or a break-down, a flood, a fire, a flat tire, we all go through times when we're running on fumes and what we need most is to surround ourselves with happy, healing thoughts and feel cared for, just a little.
For me, the answer is full-on immersion in a fictional world that's bright, pretty, kind and most of all, hopeful, ie: sweet romances. Such stories don't pretend the world is some magical place of utopian, possibly narcotic-induced hysterical perfection. But the focus is on the light, not the dark. On overcoming, not suffering. A fresh breath at dawn, not the midnight congestion.
Tender romances gently remind me that I too, can get through hard, lonely times, that I too, can overcome my flaws and be a better person, that a smile, a hug, an embrace, can make a world of difference, for the giver and the receiver.
That I too, can survive this virus and go on to lead a full, normal life.
Sweet love stories: a literary cup of happy, healing tea.
I'm feeling better. How about you?
As many of you know, we've got a wedding coming up this summer. My big contribution (besides the bride!) is getting our yard in shape for the ceremony. Fortunately, we've got a talented landscaper helping us, so it should be spectacular-spectacular!
But it occurred to me that before the reception, I might want to learn a few basic dance moves. Since I love to dance. And have no ability to do so.
Naturally, I went to YouTube. Do you have any idea how many dance tutorials are out there?!? Well, I didn't.
I won't be doing this:
I won't be doing this, either:
So I'm going to focus on learning three moves. Three. There is nothing more basic than this. Wish me luck.