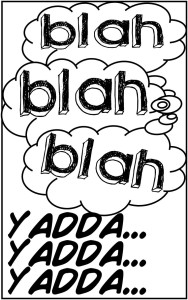 Tomorrow is the start of another NaNoWriMo. During National Novel Writing Month people from around the globe commit to writing 50,000 words in a brand-new project, in 30 days.
They don't have to be 50,000 good words. The idea is to just pull the cork and see what spills out.
I wasn't going to participate this year. I've been burnt out, exhausted and very near the dreaded writer's block that I've always claimed doesn't exist. However, this year's NaNoWriMo event falls during a Mercury retrograde – in Scorpio. Which means that this year, there might be some pretty powerful stuff pouring onto the page.
Here are a few tidbits from Maria Desimone. Read the full essay here.
What are we hiding from our own consciousness? What are we afraid to admit to ourselves? This Mercury retrograde phase promises to ferret it out of us and deliver a chance to reconcile with darkness in our lives that we either truly don't see or have tried desperately to sweep under the rug.
I'm a classic rug-sweeper, a deny-er, a smoother-over-of-conflict. And dang it all, there's no great, nail-biting, stay-up-all-night books without it. You see my problem.
So, what if I use the next few weeks to explore that pulsating darkness within, lance that poisonous mass in a dramatic Alien meets One Flew Over the Cuckoo's Nest gesture of literary defiance? (FYI: we in the biz call that previous sentence Purple Prose. Don't do it.)
Karmically, the universe is screaming at us to open wide and swallow the nasty medicine that will give us a new perspective. The nasty medicine is the uglier part of your life … the part that you might take great pains to hide from others. From yourself.
To up the ante, I'm also at that stage of life where my developmental tasks include taking stock, reviewing and adjusting goals, facing the fact that even coconut oil and psyllium husks can't turn back time and that yes, that is my ass now. Naturally, I've been avoiding this inventory-taking.
 Once you call yourself out on it something powerful will happen. You will be unrestricted from the grip that this darkness holds over you in your life.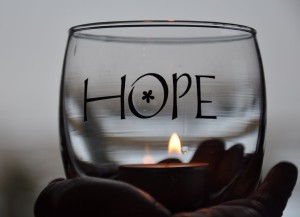 Best case, I emerge better, stronger, faster. Worse case, I've got another lavender-hued pile of schlock on my hard drive.
What the hay. Where do I sign?
So, Pik is having a bad day. You know the kind. (In the words of Nicole Kidman's dead soldier-husband in The Others, "Sometimes I bleed…") And my Pik is not one to suffer in silence. I don't know where that comes from. Must be her dad's side. Anyway, this morning, she's moaning about the various hardships in her life.
Pik: "I can't predict the weather! Too hot for pants. Too cold for shorts."
Me: "How about capris?" I'm very helpful that way.
"I'm too bloated!" she wailed. "I can't get into them!!"
I'm feeling a touch smug, reveling in the crone-zone, glad to be done with that business. But still sympathetic, of course. Of course!
"Plus," she added, "I'm out of my favorite tampons! Now I have to use the gross cardboard kind!" 
Me: "Please. That's the only kind I ever used." 
Pik: "Well, Mom, come on. You are a little… looser… than me."
The image of a flag, flapping in a brisk breeze, pops into my mind. Poof. Sympathy gone.
"I meant," I said, "that's what I used… when I was your age."
Pik: "Oh."
Conversation over. Have a Happy Period. Suckah!
I love playing with words. Except when I'm on deadline.
Then the fears begin to raise their ugly, chattering mugs: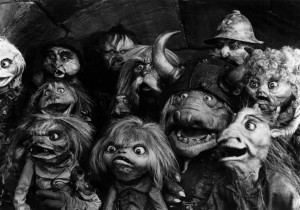 "You can't write. You're a hack. You got lucky before. You'll never do it again. If you can't do it better – and you can't – why bother? Plus, get a haircut! Oh, and you're fat."
Listening to Michael Hauge's workshop From Identity to Essence on my iPod last night (about the sixth time I've heard it now, you'd think I'd catch on wouldn't ya?) gave me some more last-minute things to change/add/emphasize about the main characters in my current work-in-progress.
The one due… um… yesterday. (Don't worry, I got an extension.)
It also gave me some fresh insight into my own fears. All of my writing contains some degree of truth and truth can be pretty freakin' risky. So yeah, maybe this will be the book that proves me a failure. Maybe everyone will snicker at me behind my back. Maybe I'll end up a WalMart greeter, after all.
Maybe that's a risk I have to take because if I don't, I'll never get any closer to being the real person I am. To living my essence. My best, truest, self.
It's funny, I've heard it said that the Dark Night of the Soul for characters generally rides in on the Dark Night for the writer. It seems you can't write about character change and growth without taking just the tiniest peek into your own tortured psyche.
Oh man, talk about an occupational hazard.
So yeah, this is me. Living' the dream. Dealing with exactly the problems I've always dreamed of having. I am lucky beyond measure that I get to explore the stuff that makes us human, take characters to the brink of despair and then lead them to their true selves. Every hero and heroine who becomes more, better, stronger than they thought they were, helps a tiny part of me become more, better, stronger.
All life is story, and all stories start with words. These are mine. Thanks for reading.