… doesn't do anyone any good when you're right."
Or so said Hugh Laurie's Dr. House, if I recall correctly.

Most of us are plagued with self-doubt at one time or another. I seem to have it a lot. Which doesn't make sense, given that I'm also right a lot of the time. Or at least, pretty self-righteous. It's an unfortunately combination, which may explain why I don't go out much. It's better for us all.
Or maybe it's a writer thing. Nora Roberts said "Writing doesn't make you neurotic; neurotics become writers." So I guess it was inevitable.
But, writers, plumbers, doctors, ranchers or whatever, we're all prone to human failings and frailties. It's a fallen world, after all. Despite our best intentions, we all inflict bone-headed, self-centered, blindly stupid mistakes on those around us, for which we end up scraping for forgiveness.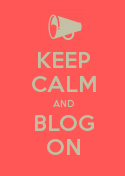 And sometimes, we have to be big enough to do the same for others.
I'm at that wonderful stage in my book where my characters have slipped off each others' masks just enough to see the true person beneath. It's an ugly, painful experience, but wildly, truly, whole-ly human. I love being able to orchestrate this from above, putting true words into the mouths of made-up people, giving them honest actions and reactions in fictitious lives.
I wish it would come together the way I see it in my head. It would be The Best Book Ever.

But who knows? I could have it right already. And self-doubt doesn't help anyone, when you're right.
1) When I get the French E instead of quotation marks… now I can`t even show you because I`ve tried to fix it… and instead, I`m getting the backwards apostrophe… d`ya see what I meanÉ
ARGH!
Now the E replaces the question mark!
/2) When the hashtag symbol for NUMBER is replaced by the backslash (forward slashÉ… damn you keyboard!!) symbol.
/3) When the backéforward slash symbol is replaced by >.
Oh for %?&*% sake.

Where did the question mark come from up thereÉÉÉÉÉÉÉÉ
I give up.
First person to solve this problem for me gets a prize.
…or does this drive anyone else nuts, too?
Scenario:
You're in the kitchen, cooking dinner for the spawn. Mate is due home anytime and you're running late. The phone rings. You turn down the heat on the pasta sauce.
"Hello?" You stir the sauce, phone propped between shoulder and ear. "Hello!"
Nobody there. You turn the heat back up and start the water boiling for the spaghetti. Phone rings again.
"Hello!" you snap.
"Hello?" says a voice on the other end. You don't recognize it.
"Who is this?" There's a suspicious smell coming from the stove.
"Hello? Is this Liz? I'm looking for Liz."
"No Liz here!" You stir the sauce, which is now sticking to the the pan. The water is boiling, so you toss in the estimated amount of pasta, which you know won't be the right amount, but whatever.
The phone rings again.
No voice on the other end.
"Still no Liz here," you say, before hitting the button, wishing there was a way to slam down a cordless phone.
Then. It. Rings. Again.
You take a deep breath. "Liz died!!" 411, moron. Look it up.
A pause. Then, "Honey? What's going on?"
Not a single phone call all day long, but the moment you get involved in something time sensitive, it's a fricking alarm clock.
You hear laughter. From behind him. He's not listening to you.
"I'm  in a bar," he says, interrupting you.
"What do you want? Spit it out! I'm busy!" He doesn't hear you. Although to be fair, how could he? It's seriously loud in there. Loud enough that he can't hear you, you can barely hear him. In fact, why the hell did he call in the first place.
"Is there supper tonight?" he yells. Happy hour's come and gone, you think.
"There would be," you yell back, "but I keep getting interrupted."
"I can't hear ya, babe," he says, laughing at something someone else is yelling. "I'm gonna hang out here for awhile. Is that okay? Love you!"
He hangs up. The pasta sauce is burning. The noodles are boiling over.
I could kill him with my brain.